In the app development industry, we hear the term Minimum Viable Product (MVP) thrown around a lot.
MVP is about making a product (app) with core functionality only; the "must haves" over the "nice to haves", usually a product needs to hit the market within 8 weeks.
MVP is more than just a way to develop quicker products, MVP is a mindset. A mindset that is commonly found in growth hackers, some marketers but more times than not, absent in entrepreneurs.
To me, marketing makes or breaks good products. So, similar to MVP, I've developed the MVMF — a framework to apply before you build your product.
What is the Minimum Viable Marketing Framework (MVMF)
I know it sounds complicated, believe me — it's not. In Layman terms think of it as a "pre-launch". A method to determine customer interest before you spend time & money developing your product.
What a business looks like without MVMF
To illustrate what MVMF is, it's easier to show you what a business without MVMF looks like: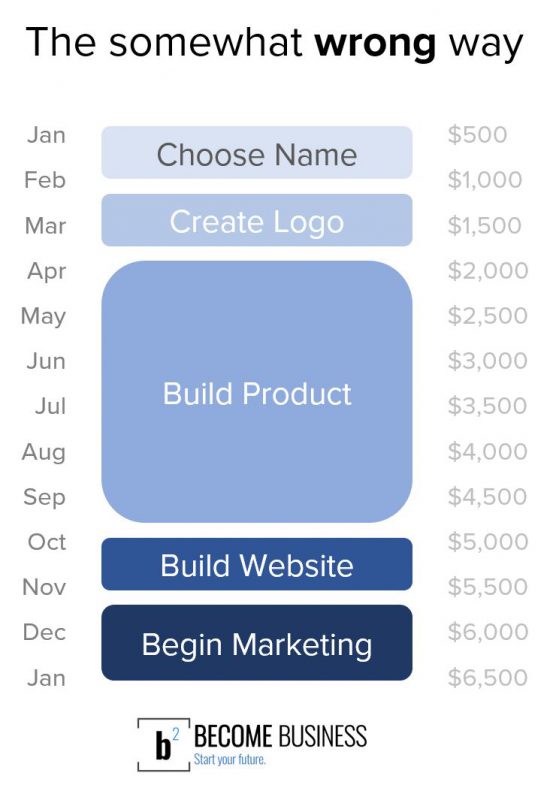 Parking how much you actually spent aside, we're saying that you took circa 10–12 months to start get something in front of your users.
What's the massive issue here?
What if your customers aren't interested in the product you're solving?What if your customers are too hard to target using your advertising?
In my opinion, If you had this information prior to building your product, it could even sway whether you choose to build it or not, right?
Enter the MVMF methodology
The MVMF is about building out your dream backwards. Build the marketing first, then the website. Make everything extremely basic, use stock images, use landing page software — spend as little time & money as possible and ensure the vast majority of your budget goes towards your advertising spend.
By doing this, you can understand the two biggest concerns of your business:
How much will it Cost to Acquire Customers (CAC)
Can I target my audience easily?
This means better business decisions, easier financials to interpret i.e. if it costs me $25 per customer and my profit is $150, I'm in a good position to scale my business with positive cashflow.
What do I need to run the MVMF
With these set up and configured, you're pretty much ready to begin your marketing.
The marketing flow should be the following: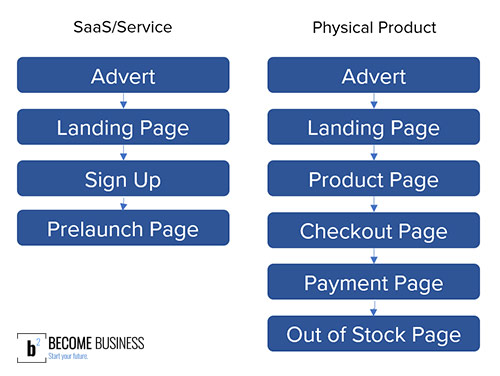 Okay, let's talk ethics
Granted, part of you may be thinking you're upsetting your users with a "fake" website, your brand reputation may be affected, customers may not use you again; you're probably right.
But let me explain the scale to you. If you invest $100 into advertising, you'll have approximately 4–8 customers. That's it.
So, in reality, the big question is:
Are 4–8 people with a sour taste in their mouth more important than spending 10–12 months building an app, spending your money & your time?
Personally, no. I'm happy with select few hating my brand because once I have an interest indicator and I choose to build my product, I will go and give them lifetime access to my product for free as a thank you. Try and hate me now people.
Last few words
I'm not saying not to build your company the way you'd like. I'm not saying not to build the perfect product either. I'm saying validate your idea first before spending time & money creating your dream brand without interest indicators. Execute the MVMF and truly understand the mindset behind MVP bringing this testing velocity into your daily life.
I hope you also understand the emotional detachment to your product and treat the project as just that, a project. It doesn't carry your self-worth attached to it, it doesn't mean if you don't get the results you were expecting you're a failure — it just means it's time to pivot, choose another idea or, more commonly, time to hire a marketer to help! 🙂